reading a new book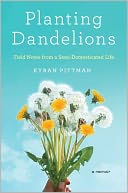 by karan pittman, local author.

so far, so good. and then i came across this sentence:
"Somehow I always wind up right back at the dining room table, laptop propped open amid the dirty breafast dishes and school papers."
i just can't imagine it!! perhaps a full book review to follow...